Friday, 23 March 2018 | Lynda Wylie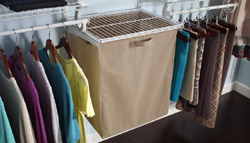 An ordered laundry space is a great investment that will save you precious time and frustration. Here are 5 simple steps to help you love your laundry room:
Monday, 12 March 2018 | Lesley Spellman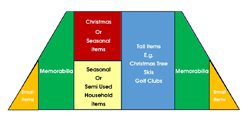 When people are embarking on a declutter, trust me, the bottom of the list is always their understairs cupboard or their loft. Why? Because it's the place that is filled with all that random stuff that just doesn't have a home anywhere else in the house and there is LOTS of it. Hoovers, mop buckets, swimming bags, bags for life, wellies, tools – you name it, you fling it into the abyss that is the understairs cupboard and it never comes up for air. Old kettles, memorabilia, suitcases, summer clothes, books, pushchairs, hand me down clothes, all get pushed up through the loft hatch and gather around the top of that loft ladder waiting to be loved...
Thursday, 1 March 2018 | Melissa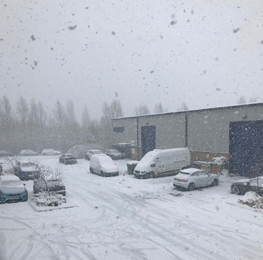 As we are sure you are all aware, there are currently severe weather warnings for much of the UK, due to snow and ice.
We wanted to take the time to let you know that every effort will be made to get your shipments to you on time. We do however ask for your patience and understanding.
For most of our deliveries we rely on trusted carriers, who in turn will do everything they can to complete their deliveries.
Unfortunately, some of the main hubs for these carriers are in some of the areas which are due to be hit worst by the weather.
If you are expecting a delivery from us over the next few days, then please check your email for updates and tracking details for your parcel(s).
We do apologise in advance for any inconvenience this may cause, but we will do the best within our power to keep disruption for our customers to a minimum.
Wednesday, 10 January 2018 | Agni Skafidas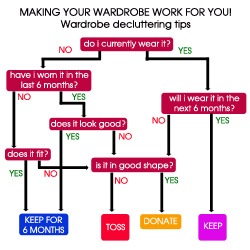 Morning hours can be so precious and the last thing you need is additional stress – created by your wardrobe!
Take the first step to decluttering and updating your wardrobe. We suggest taking a phased approach and going section by section. You can start with your tops, then move to your trousers and finish with your undies, for example. This way, the process doesn't become overwhelming and you can enjoy immediate improvements.
Let's start with tops as an example. Pull all your tops out of your wardrobe and put them into one area such as your bed. This gives you a great overview of what you own and you can review each item by asking yourself a few simple questions.
Tuesday, 2 January 2018 | Sally
Happy New Year to all of our customers!
We wish you all the best for a prosperous 2018, and look forward to working with you on your upcoming projects.
We are now back to normal opening hours and despatch times. If you have any questions, please do not hesitate to contact us on 01622 872006.