New products for summer!
Saturday, 21 June 2014 | Sally
This year we want to give you more! So we are continuing to add more products to our online store and our Amazon UK store.
Here we have rounded up some of our favourites and why we love them so much!
5. Showcase shelves
These handy little floating shelves are a fantastic way to create a storage and display area in your home. Just 10.2cm Wide x 2.5cm High x 7.6cm Deep, they are deceivingly strong, able to hold 1.13kg per shelf.
They make a great gift, but will suit all ages, whether its the kids storing their favourite toys, mum storing her favourite keepsakes, dad storing his big kid collectibles or nan storing her collection of wedgewood, you're bound to find a use for them around your home or theirs.
Sold as a set of three - £15.00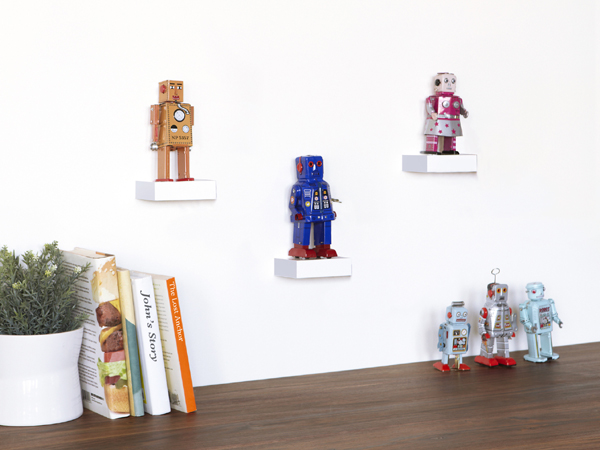 4. The Ava Collection
This beautiful bathroom accessories collection will suit any home but is a wonderfully modern design with smooth lines and a clean finish which lends itself perfectly to the bathroom.
Purchase individual items or the whole collection to get organised with this durable ceramic range.
Available in white or putty grey - from £7.00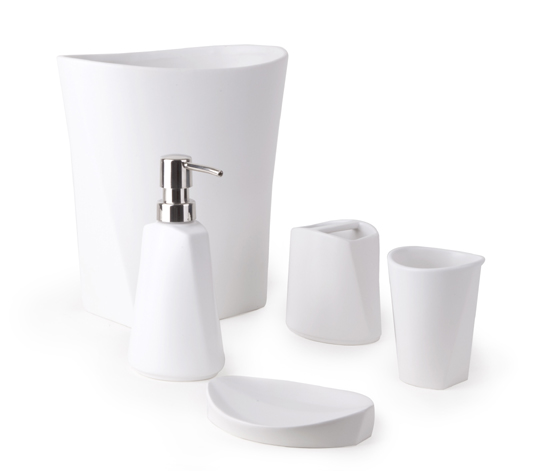 3. Eco Crunch Bag
Ok, so it's not the most exciting subject matter, but it's an inevitable problem around the home...recycling!
These new crunch bags are a fantastic way to store and transport recycling around the home, particularly in compact kitchens or spaces, as they crunch down when not in use!
The bag is lined to make cleaning easy, and the two loop handles allow you to tote your recycling to the local refuse collection spot, or just in and out of the house on collection day.
Available in Charcoal or Navy - £10.00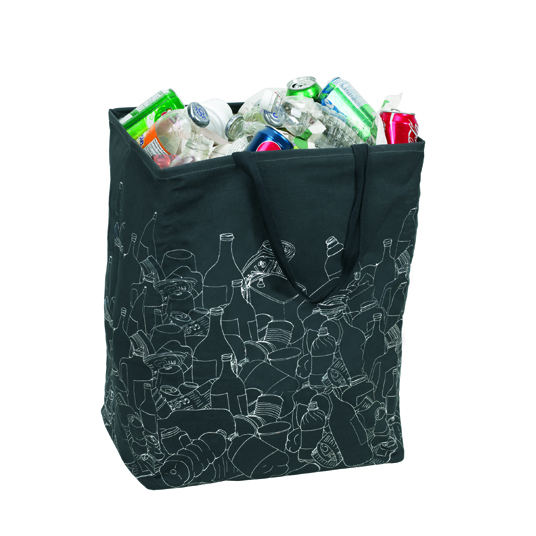 2. Cylindra Spice Rack
The kitchen is the most important room in the home, so it's little wonder we place huge importance on keeping it organised. The Cylindra spice rack is any cooks best friend! Each set comes with six petri dish style canisters for storing herbs and spices. The centre band twists to allow openings of a little or a lot to help you season your dishes perfectly! Each canister comes with its own label to help you identify your stored goods, and the rack can simply stand on a work surface or mount to a wall (fixings included).
Available in Black & Clear / White & Clear - £15.00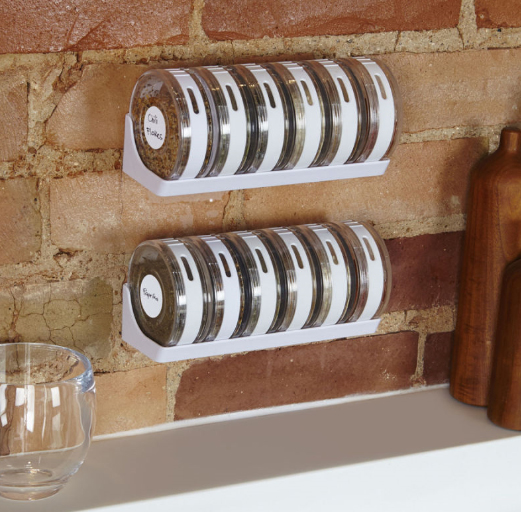 1. Multi Coloured Flip Coat Hook
Sometimes, the best ideas are the simple ones and that couldn't be more true regarding our top pick of the new products. This five hook multi coloured flip coat hook is modern, sleek, stylish with the right amount of colour to warrant pride of place in any family home! The natural wood base mounts to a wall (fixings included), while the individual coat hooks flip out when required to provide essential storage space in your hallway. The hooks are finished in a beautiful variety of colours to create an eye catching appeal to what would otherwise be a fairly dull item around the house! We LOVE it and hope you do too.
Also available in four other finishes - £29.00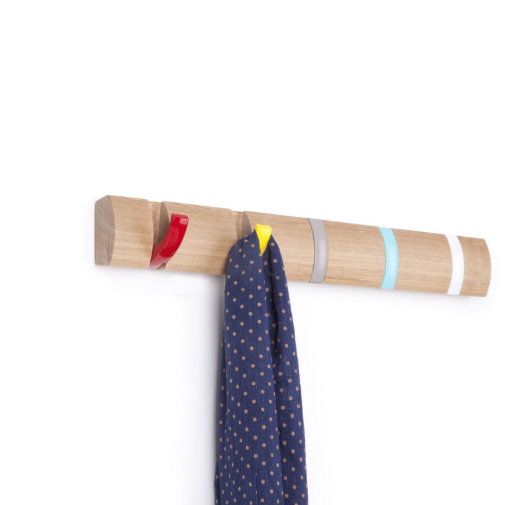 See the rest of our new products here!