5 September 2016 | Sally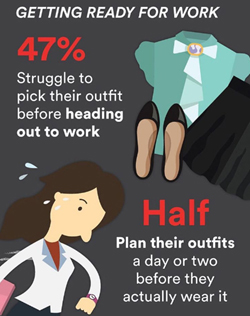 It's Monday again!
Did you struggle to pick out your outfit this morning?
Did you know that it takes the average woman 16 minutes to plan an outfit and the average man 13 minutes?
So with all that time potentially being wasted in the morning...which are you? A planner or a struggler?
14 August 2016 | Sally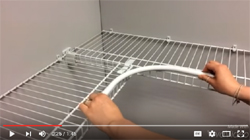 This video tutorial provides a quick guide on how to correctly install a SuperSlide corner hanger bar. We hope it helps those that choose to DIY!
9 August 2016 | Sally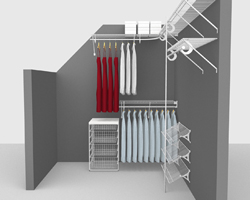 *Review* - "I purchased our walk in wardrobe with a little trepidation. But I need not have worried. Having got our heads around the principal and box pieces, two of us had it done in a few hours. My wife is now a very happy lady... Problem is she now has additional hanging space and is feeling the urge to go out and fill that space with New clothes!"
12 July 2016 | Sally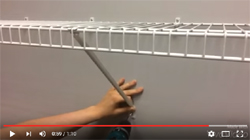 In our latest YouTube video, we show you how to correctly install ClosetMaid's Shelf Support Brackets.
These angled wall brackets are for use with the regular fix mounting system, but they often cause DIY'ers a headache. So we show you how it's done here!
7 July 2016 | Sally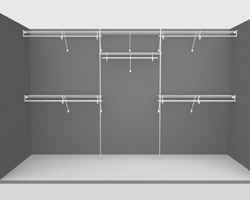 *Review* - "Very good service which included the design using every available space realistically. Delivery service faster than expected. Boxed in correct order which was very helpful. Instructions and diagrams easy to follow once you had initially started. Overall I am very happy with our hanging and shelving. Very strong and open shelving allowing air to pass through. Will definitely order again as waiting now to have a utility room built. I give a 5 star rating because this is what ClosetMaid deserve from contact to delivery. Thank you ClosetMaid."