Friday, 27 May 2016 | Sally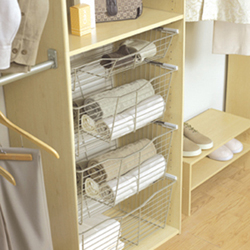 This week ClosetMaid Selectives Closet Organisers are on offer as part of our Kit Of The Week promotion.
So now is a great time to get an organised closet using the Selectives range.
But did you know we have some great accessories as part of the range that make it easy to personalise and create a storage solution to suit your exact needs?
Wednesday, 25 May 2016 | Sally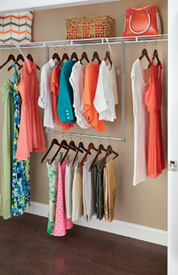 Introducing the latest addition to the ClosetMaid family!
The Double Hang Bar is the perfect accessory to help expand your wardrobe easily.
Requires no fixing, will work with any style of existing hang rod already installed. Simply hook straps over the hang rod and the double up hang bar will sit below to provide additional hanging space for short hanging garments.
Monday, 23 May 2016 | Sally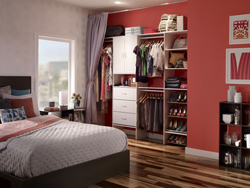 More great deals to be had for not one but TWO weeks this fortnight with Organise My Home!
Our Selectives Closet Organisers are being offered at a 30% discount for a limited time only. Get a bargain today!
Thursday, 19 May 2016 | Sally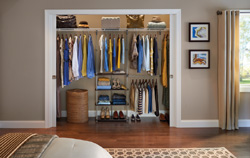 We told you something BIG was coming! And now it's here!
Exclusive to the UK and Organise My Home, the ClosetMaid Maximiser...
Tuesday, 17 May 2016 | Sally

Interlink have announced the launch of a revolutionary new app which will mean you never have to miss a delivery again!
When your order is shipped, we'll tell you the carrier we're using to make your delivery on an email the night before it's due, and if it's Interlink why not download the app and get extra delivery alerts and you can even determine delivery preferences for future too!