Tuesday, 17 October 2017 | Sally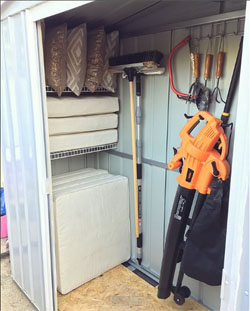 For any of you that follow Mrs. Rackley, you'll know that her home is just organisation GOALS!
Her Instagram perfect house is always so neat and tidy, and we were thrilled to be able to help her organise her new garden shed.
To get her look and inspiration for your next storage project read on...
Thursday, 14 September 2017 | Sally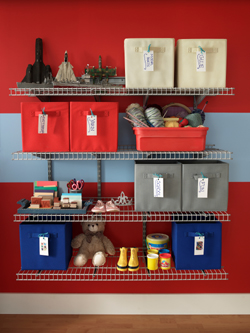 The kids are back to school, the ringing in your ears is subsiding, and after a long summer...the house needs a bit of attention!
Whilst there is no rest for the wicked, there are certainly ways to keep things simple and make your life easier.
At Organise My Home, we have compiled a look book of handy items that will help you to get on top of the clutter in your home, ready to tackle the school year ahead!
Tuesday, 1 August 2017 | Sally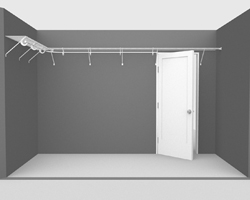 ... We're not trying to be your mum and convince you that "you're special", but really - how many of you have are standard?
How many people have a "standard size" or "standard shape" space or even "standard requirements" for your storage?
There is a much higher percentage of people that might like our standard packages, but will need a tweak to the design to better suit their space or needs, and that's OK because our custom design service is FREE!
Yep, FREE.
Send us in the dimensions of your space, and let us know what you're using it for (is it the next Carrie Bradshaw closet? Or perhaps a Nigella influenced pantry?) and our talented team will make your storage dreams come true.
A common misconception of our custom design service is that we only design complicated or difficult spaces.
NOT TRUE.
However simple your space, we're happy to help and get you the solution you need to make the most of your storage space.
Read more to find out how Patricia got on with our custom design service...
Friday, 7 July 2017 | Sally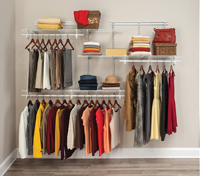 This summer, get organised with ClosetMaid Organiser Kits. Choose from one of our packages which include all shelving and hardware required to create your ideal storage solution.
When you spend £200 or more, you will get a £20 discount too until 31st July 2017.
To find out how to claim your discount, read more...
Wednesday, 3 May 2017 | Sally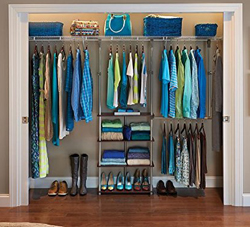 The ClosetMaid Maximiser is the simplest way to organise your existing wardrobe!
In one box, this simple kit provides shelving and additional hanging space which requires no fixing, only the need to secure it to an existing hang rail/ bar in your current wardrobe!
In this video you can see the benefits and how easy it is to assemble!