Wednesday, 25 February 2015 | Sally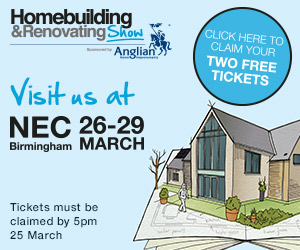 Between March 26th and March 29th 2015, Organise My Home will once again be exhibiting the ClosetMaid range at the National Homebuilding & renovating show!
We'd like to invite you to come and visit us on stand G187 and talk with our design team about how we can help you achieve order in your home this year!
Click Here to view our exhibition page, claim your FREE tickets and find out what to expect!
1 Comment
Thursday, 9 October 2014 |
Sally
As the end of 2014 draws closer, we at Organise My Home see an increase in activity with our customers getting organised for the winter period and in time for Christmas!
It's hard to believe that it's just around the corner once again, but low and behold the advent calendars are already in the shops!
If you're considering getting organised in time for Christmas, please be aware that due to our current busy period, we will be operating appointment only opening times for our showroom.
Monday, 6 October 2014 | Sally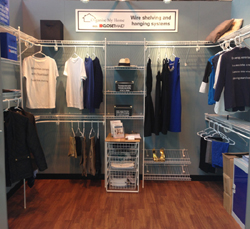 We're back after a busy couple of weeks exhibiting at the National Home Improvement show and following up on leads and information requests!
We would like to thank everyone who came to see us at the show, and we hope you found it useful.
For those who did come to visit us, we have put together this page where you will find helpful links to products and services you would have seen and learnt about at the show! Read on for more information...
Friday, 19 September 2014 | Sally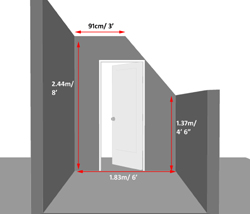 Designing your own walk in wardrobe can be a daunting task, and when you throw sloping ceilings into the mix it becomes an even more challenging task!

Here, we wanted to show you how to make the most of your room when you have obstacles such as low / sloping ceilings to overcome. This hopefully will give you the confidence to plan your own space and order a ClosetMaid system to suit your requirements, just like a pro!
Wednesday, 27 August 2014 | Sally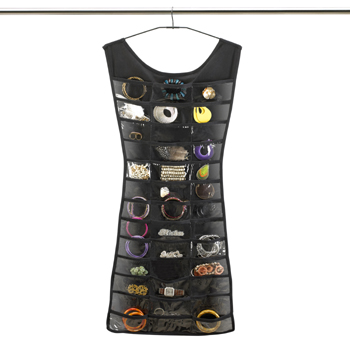 Sometimes we all need a bit of inspiration to help us plan the best use of our space.
See our latest roundup of new products that may just inspire you to get organised before the kids go back to school! You may even find what you've been looking for!