Saturday, 30 April 2016 | Sally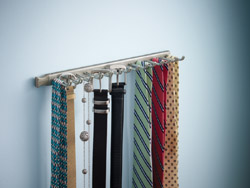 NEW Nickel finished sliding tie and belt rack! Now available to buy online £19.99. Beautiful nickel finish, and mounts to a wall/ door/ side of a wardrobe. Use the tab to pull and slide toward you for easy access to your newly organised accessories!
Friday, 29 April 2016 | Sally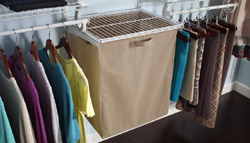 Why not add a Laundry Hamper to your ShelfTrack closet and hide it all away?
Thursday, 28 April 2016 | Sally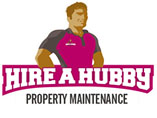 Sometimes if a jobs worth doing...you'll get someone else to do it! ;)
We're not all great at DIY, and we certainly don't all have the time for it. So if you're thinking of installing a ClosetMaid system, it's worth noting that help is at hand!
That help comes in the form of Hire A Hubby!
Yes, you read that right...
Wednesday, 27 April 2016 | Sally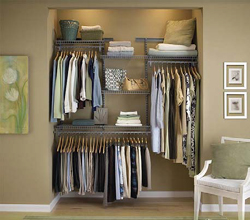 This week, the Satin Chrome 1.2m/ 4' - 1.83m/ 6' adjustable Organiser Kit is on offer!
You can get £30 off when ordering by 29th April.
Want to find out more...
Tuesday, 26 April 2016 | Sally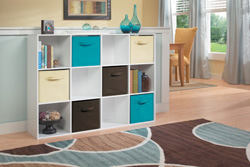 We now have the popular 12 Cube organiser back in stock and available to ship in both White & Espresso!