Friday, 27 March 2015 | Sally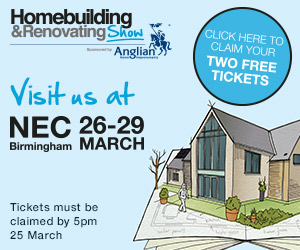 As many of you will know, we have been exhibiting at the National Homebuilding & Renovating show at the Birmingham NEC this week.
It's a great way to meet you and discuss your future projects. We really hope you found the show useful and will consider Organise My Home and ClosetMaid when you come to arrange storage solutions in your home.
If you would like to find out more about what you saw at the show, read on to find quick links and information...
Monday, 2 March 2015 | Sally
The Easter period is always a busy time for us.
This year we are going to be exhibiting at the National Homebuilding & Renovating show at the end of March and we are taking the Easter weekend the following week to make some improvements to our showroom.
Between the 20th of March and 26th April, access to our showroom will therefore be limited. Please call ahead to check opening times if you wish to make a visit.
Also, during this period our design service will be a little slower than usual. We will do our best to get back to you as soon as possible, however the Homebuilding & Renovating show often creates an increased level of custom design requests and as we also have a number of bank holidays to contend with, it could mean that you will experience delays to this service.
We will do our best to keep things running normally, but we ask for your patience and understanding during this time.
We apologise for any inconvenience caused during this time, but we look forward to welcoming you to our new and improved showroom soon!
Thank you.
Wednesday, 25 February 2015 | Sally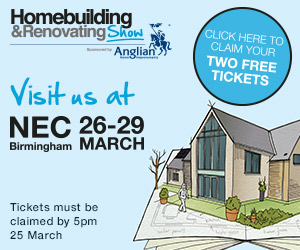 Between March 26th and March 29th 2015, Organise My Home will once again be exhibiting the ClosetMaid range at the National Homebuilding & renovating show!
We'd like to invite you to come and visit us on stand G187 and talk with our design team about how we can help you achieve order in your home this year!
Click Here to view our exhibition page, claim your FREE tickets and find out what to expect!
1 Comment
Thursday, 9 October 2014 |
Sally
As the end of 2014 draws closer, we at Organise My Home see an increase in activity with our customers getting organised for the winter period and in time for Christmas!
It's hard to believe that it's just around the corner once again, but low and behold the advent calendars are already in the shops!
If you're considering getting organised in time for Christmas, please be aware that due to our current busy period, we will be operating appointment only opening times for our showroom.
Monday, 6 October 2014 | Sally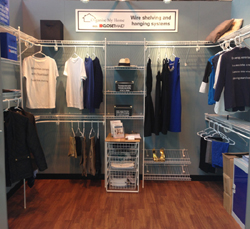 We're back after a busy couple of weeks exhibiting at the National Home Improvement show and following up on leads and information requests!
We would like to thank everyone who came to see us at the show, and we hope you found it useful.
For those who did come to visit us, we have put together this page where you will find helpful links to products and services you would have seen and learnt about at the show! Read on for more information...