Thursday, 23 June 2016 | Sally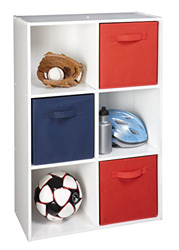 Until June 30th, receive a 15% discount when ordering a ClosetMaid Cubeicals 6 Cube organiser and 6 fabric drawers!
Create storage for toys, clothes, books and other "stuff" with our handy cube storage range.
6 Cube organisers available in White, Espresso, Alder & Dark Cherry.
All fabric drawers are available as part of the promotion this week, so why not try some of our new colours!
Friday, 17 June 2016 | Sally

The ClosetMaid range is fantastic. It offers lots of different styles and fixings as well as sizes to suit all sorts of applications.
We offer packages and custom designs and always try to provide helpful installation instructions.
However with such a flexible system it's difficult to highlight the best way to install the shelving with just words.
We now have our very own YouTube channel which we will add to in the coming months with short videos on how to best install and care for your ClosetMaid system.
Wednesday, 15 June 2016 | Sally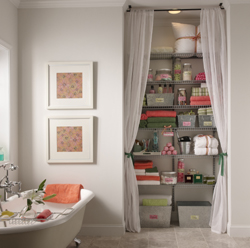 It's your last chance to order the Bathroom Package Layout 4 in any of the available sizes with a 10% discount!
Offer ends June 17th, so be quick and get this great value package, suitable for use all around the home, whilst the offer lasts.
The kit offers 6 shelves with our adjustable ShelfTrack mounting system to create flexible storage. All hardware and instructions are included and you'll be organised in no time!
Monday, 13 June 2016 | Sally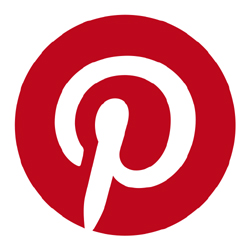 We now have a Pintrest account too! Please follow us, and in return you'll get lots of ideas and tips and see lots of cool images that will help inspire you to get organised around the home!
We have lots of boards to help you with different rooms in the home, and some that are just for fun! Follow us to see us in your feed and create your own board of interesting pins/ images and stuff
Friday, 10 June 2016 | Sally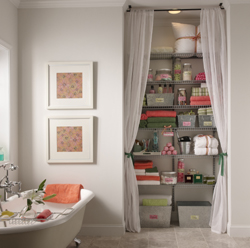 ClosetMaid is for the whole home! And to prove it, this weeks Kit Of The Week is our Bathroom Package 4.
Adjustable shelving using our ShelfTrack mounting system and your choice of either 12" (30.6cm) or 16" (40.6cm) deep wire shelves.
This kit includes all hardware required for installation and will help you get your linen cupboard organised in just a few simple steps!
This kit is available in a number of size options to suit your requirements, and they are all on special offer this week only with a discount of 10% applied at the checkout!
Be quick though, as the offer will disappear next Friday 17th June!