Wednesday, 3 May 2017 | Sally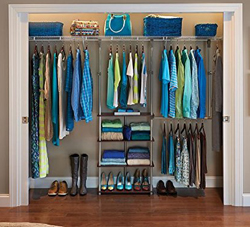 The ClosetMaid Maximiser is the simplest way to organise your existing wardrobe!
In one box, this simple kit provides shelving and additional hanging space which requires no fixing, only the need to secure it to an existing hang rail/ bar in your current wardrobe!
In this video you can see the benefits and how easy it is to assemble!
Thursday, 13 April 2017 | Sally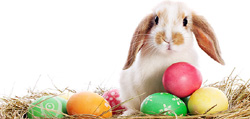 Happy Easter everyone!
While the country prepares to enjoy the long weekend ahead *Pray for sunshine* - we just wanted to take this time to say thank you to our wonderful customers.
We know lots of you plan to put together your new ClosetMaid solutions over the bank holiday so we hope that you are thoroughly satisfied with the results.
If you need any extra help or installation tips, head over to our "Plan, Prepare & Install" page. Read more for link.
Our office will be closed on Good Friday (14th), over the weekend as normal and on Easter Monday (17th), and we look forward to being back as normal on Tuesday 18th April.
In the meantime, if you have any urgent inquiries, our emails will be monitored so contact us via:
sales@organisemyhome.com
Enjoy the bank holiday! And to those who have to work still, we hope it's a good one and you get the chance to spend at least some of it with family and friends!
2 Comments
Monday, 21 November 2016 |
Sally

The ClosetMaid range is very diverse and we're pleased to offer multiple size/ finish and fixing options to suit your budget and space!
However, with all this choice, it can sometimes be daunting to select the system that will work best for you.
Here we have made a comparison between our Regular Fix & ShelfTrack fixing methods to help you narrow down your choices!
Monday, 7 November 2016 | Sally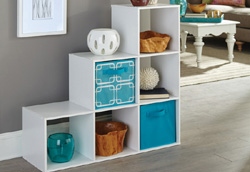 NOW is a great time to get organised with APDO UK and ClosetMaid!
From 7th - 13th November, we're celebrating National Organising Week with a special discount just for you!
10% off the entire ClosetMaid Cubeicals range to kick start your organising and decluttering plans!
Tuesday, 20 September 2016 | Sally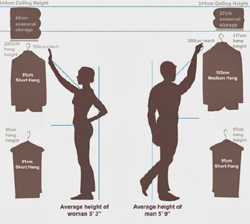 Planning your perfect wardrobe is easy when you know how!
From tool requirements, to recommended measurements and installation information, we can provide you with all the information to get organised before you place your order.