Friday, 8 December 2017 | Sally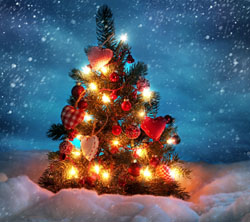 Office/Showroom Opening Hours
The office will close at 15:00 on Friday 22nd December 2017 and re-open at 9am on Tuesday 2nd January 2018.
Orders
 
Orders can be placed as normal via our website throughout the festive period - 24 hours a day, seven days a week. If you need any assistance please e-mail rather than 'phone: sales@organisemyhome.com   
Delivery arrangements
 
Orders placed up to 15th December 2017 we will endeavour to deliver before Christmas.
Orders placed after the 15th December 2017 will not be dispatched for delivery until after 27th December, and some delivery contractors are not operating a full service until 2nd January 2018 or later. If you have a specific time requirement please e-mail us (do not 'phone), and we will be able to advise what can be achieved. Our delivery contractors will resume normal delivery patterns from 3rd January 2018.
Wednesday, 8 November 2017 | Hannah Young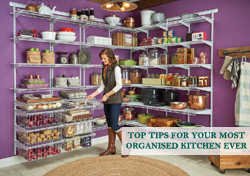 Here are some great tips for a pre-Christmas kitchen detox and organise to help prepare for the festive season ahead.
As 'The Minimalists' say: The easiest way to organize your stuff is to get rid of most of it!
So as you're whipping your kitchen into shape, cull as you go; you'll have less stuff to clean, break or tidy and more time for cooking and baking.
Monday, 6 November 2017 | Sue Darby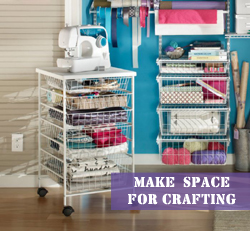 If you love crafting you're not alone.  Whether it's scrapbooking, making cards or jewellery, these hobbies have grown in recent years - but modern living challenges us to squeeze every inch of useful space from our homes.
Few of us are lucky enough to have a dedicated craft room, but that doesn't mean a gloriously organised space for creativity is out of reach.
Tuesday, 24 October 2017 | Sally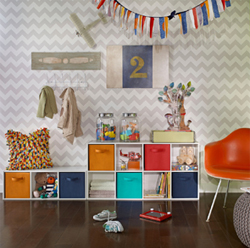 This week, to help you keep on top of your kids clutter, enjoy 15% off our Cubeicals and Mini Cubeicals range.
Tuesday, 17 October 2017 | Sally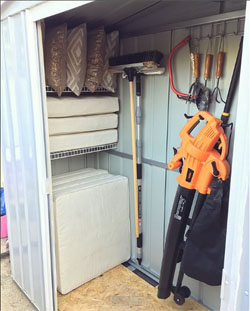 For any of you that follow Mrs. Rackley, you'll know that her home is just organisation GOALS!
Her Instagram perfect house is always so neat and tidy, and we were thrilled to be able to help her organise her new garden shed.
To get her look and inspiration for your next storage project read on...