Thursday, 14 September 2017 | Sally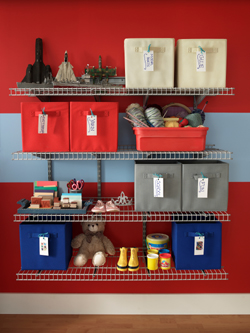 The kids are back to school, the ringing in your ears is subsiding, and after a long summer...the house needs a bit of attention!
Whilst there is no rest for the wicked, there are certainly ways to keep things simple and make your life easier.
At Organise My Home, we have compiled a look book of handy items that will help you to get on top of the clutter in your home, ready to tackle the school year ahead!
Wednesday, 3 May 2017 | Sally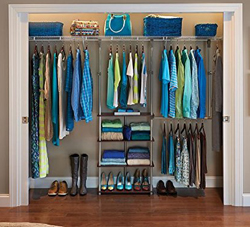 The ClosetMaid Maximiser is the simplest way to organise your existing wardrobe!
In one box, this simple kit provides shelving and additional hanging space which requires no fixing, only the need to secure it to an existing hang rail/ bar in your current wardrobe!
In this video you can see the benefits and how easy it is to assemble!
2 Comments
Monday, 21 November 2016 |
Sally

The ClosetMaid range is very diverse and we're pleased to offer multiple size/ finish and fixing options to suit your budget and space!
However, with all this choice, it can sometimes be daunting to select the system that will work best for you.
Here we have made a comparison between our Regular Fix & ShelfTrack fixing methods to help you narrow down your choices!
Monday, 7 November 2016 | Sally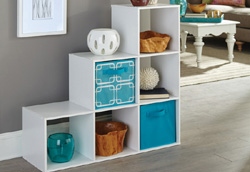 NOW is a great time to get organised with APDO UK and ClosetMaid!
From 7th - 13th November, we're celebrating National Organising Week with a special discount just for you!
10% off the entire ClosetMaid Cubeicals range to kick start your organising and decluttering plans!
Wednesday, 7 September 2016 | Sally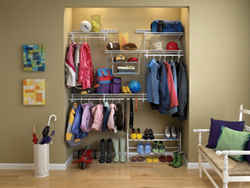 This week enjoy 15% off of our Cloakroom package 5 with our Kit Of The Week special offer.
We run a kit of the week special offer to highlight some of our great value packages and it's fabulous for our customers who receive a discounted price for one week only.
This week, our cloakroom package #5 is available in any of the available size options with a 15% discount applied to your shopping cart automatically.
Simply select the size that suits your home best and add to your cart. Between today (7th September 2016) and 14th September 2016 only.