Maximum Storage With Maximum Load
1 February 2016 | Sally
It's winter, and we're doing everything we can to keep the outside...outside!
Maximise your garage/ mudroom storage space to ensure the wet, cold and muddy stuff has a place to stay which won't ruin your clean home! Read on for more info...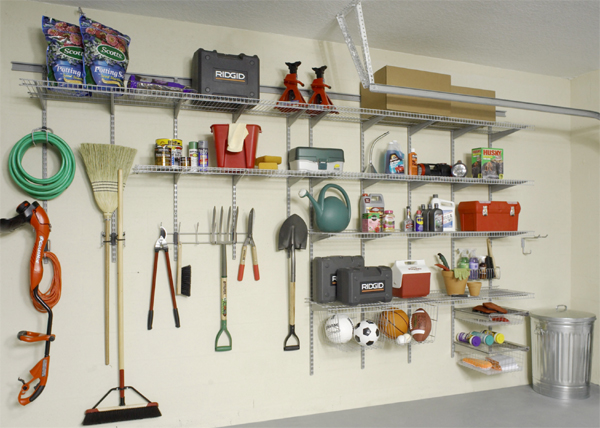 ClosetMaid's Maximum Load range is the ideal storage solution to organise and maximise storage space.
Finished with a grey epoxy, the Maximum Load range is similar to our Adjustable Closet solutions with a steel shelving and adjustable hardware system to help you make the most of your space.
The steel epoxy shelving is durable and will hold up to 600lb per 6ft shelf! That's an incredible 270kg per 1.8m shelf!
As well as shelving, the Maximum Load range comes with a selection of accessories such as baskets, drawers and hooks which will help you to personalise your storage to suit your needs, and keep your stuff off of the floor! Click here to view our range of Maximum Load accessories.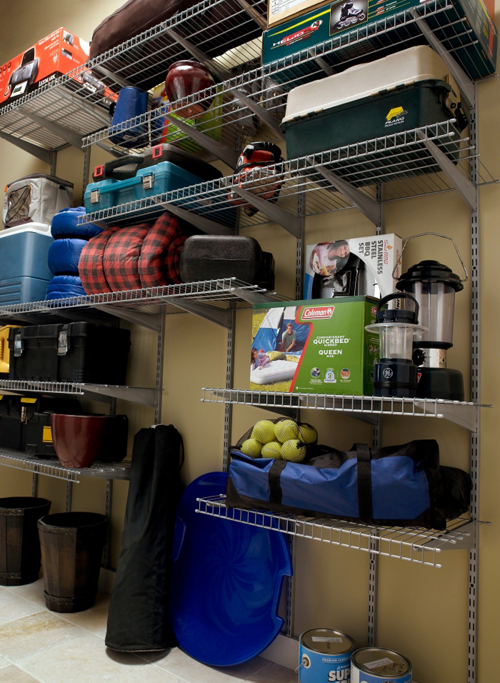 When designing your space, don't forget to think up!
If you have walls to attach to, make use of them to maximise your storage space. Create shelving stacks to provide plenty of storage space for you and your family.
And just because this storage is outside of your the main living part of your home, don't forget to use it for occasionally used items. As long as your outside storage area is weather proof, you can use this space to store summer toys in the winter and vice versa, you can use it to store Christmas decorations, craft supplies or even bulk purchased food and drink. This will help you regain valuable storage space in your main rooms which will make your life a whole lot easier. Take a look at the Maximum Load Shelving Range by clicking here.
Why not use our adjustable closet systems to create a mud room/ cloak room area and banish those wet boots and coats a weather proof area of your garage/ utility room too? Click here to find out more about our adjustable closet systems, and remember they have lots of applications!