Spring into action this March and get your kids organised!
18 March 2014 | Sally
March is a great time of year to get organised! With a new season on it's way, the sun beginning to shine, and new life all around you, it is ideal time to breathe new life into your home too.
Kid's bedrooms are one of the easiest places to neglect, but once they're organised, it can have a positive impact on the whole home! Children's belongings have a tendency to spread across the whole house, but by creating effective storage solutions in their bedrooms, it's easy to tidy up and encourage them to keep their stuff in it's new place.
Consider a new closet system that grows as your children do!
ClosetMaid's adjustable ShelfTrack system is perfect for kids. It's durable, its easy to install and most importantly its flexible! Simply install the track system to a wall, or the inside of a closet enclosure and add shelving, hang bars, drawers and shoe racks to create the ideal solution for your children. As they grow (and so do their clothes) you can then add shelving or take sections away to make room for bigger items etc. so that you needn't purchase a whole new system every couple of years, but can maintain maximum storage to suit them and your space.
At Organise My Home, we have a number of kids solutions on offer as packages. Click here to see our available kids storage systems. Alternatively you can request a custom design. Simply click here to fill out our custom design request form and one of our team will get back to you as soon as possible.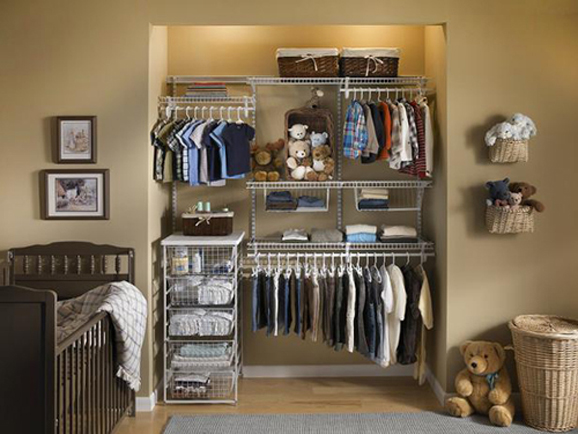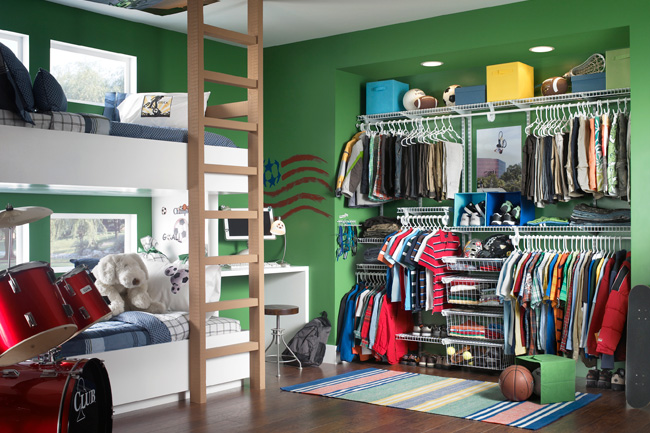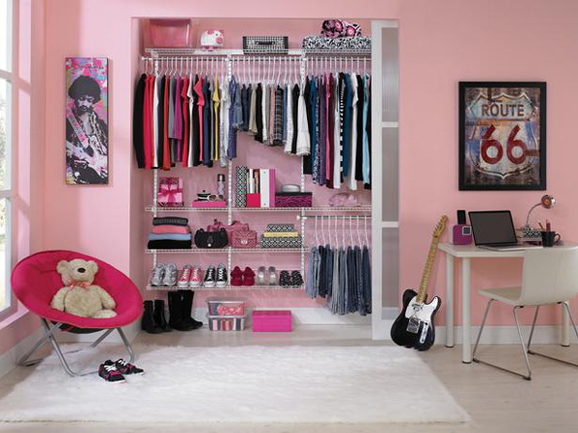 Plan their room efficiently
As well as your children's closets or wardrobes, take a look around the rest of their bedroom and plan not just how you would like the room to be, but how it will actually be used, and how that might change in the future.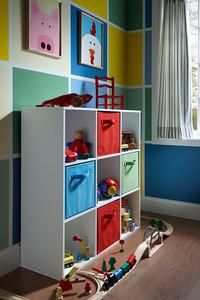 If you're planning a nursery, think about furniture for toys, changing materials and other essentials.
Keep them in reach, but safely. Our Cubeicals units are great for toy storage, and the decorative fabric storage boxes can help add colour as well as additional storage. All of our Cubeicals units also come with wall brackets to help secure them to the unit, so when your little ones begin walking and needing plenty of things to grab onto for support, your units wont tip.
By changing the colours of fabric drawers, or purchasing other units to stack ontop of one another, Cubeicals can also adapt as your kids grow, and their favourite colours change too. Cubeicals will go from toy storage, to make up storage and everything in between in just a matter of years!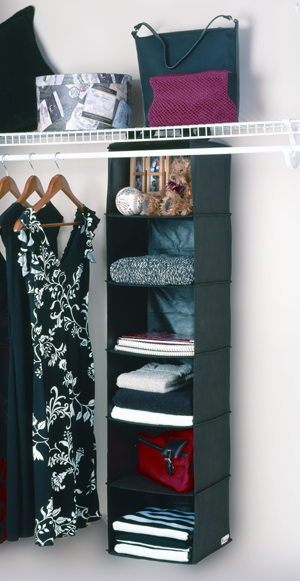 Hanging organisers are also a great fix for bedrooms. Simply add one to your childs closet space to create storage for toys, t-shirts, shoes, bags...pretty much anything they can throw at it!
This six shelf hanging organiser hangs from a hang bar or our ClosetMaid wire shelving and has six pockets to help maximise storage space in any wardrobe.
As kids grow, so will what they store, but investing in products that have a multi purpose to begin with will make it a lot easier on the pocket in the future. Rather than changing entire systems, a well planned storage system will cope with the changing needs of your family without having to spend a fortune over and over again!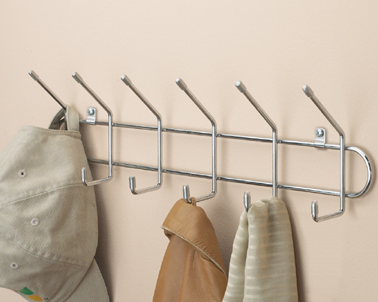 Why not add hooks near their door to help them remember vital things such as keys, book bags, or sports equipment when they're rushing off to their next activity?
Not only will this help them to be a bit more independent, but it will also help to de-clutter your hall way or entrance foyer, by moving your child's essentials to their own space.
This chrome utility hook does exactly that and provides plenty of storage space for coats, hats, umbrellas etc. all for just £14.99.
Make space for seating as well by considering a chair or bench. Chairs or benches that include storage also give you a better use of space. Providing seating for your child and their friends will again help you reclaim some of your home whilst they're entertaining, but will also give them an area to sit and put shoes on etc. or even for you to sit when spending some one on one time with your child. Our Cubeicals bench is a great unit for this type of storage, with three cubes below that can be used with our decorative fabric drawers. Make space for shoe storage, books, DVD's and CD's with a cushion on top for occasional seating!
For help getting your kids organised this year, browse the rest of our kids section here or contact us to request a custom design or simply to talk through a project you'd like us to help with.