Design Service Questions Answered...
1 Comment
31 October 2019 |
Melissa
Did you know that we offer a FREE design service? We are here to help you create your ideal storage system.
Our design team has answered several of the most commonly asked questions about the process...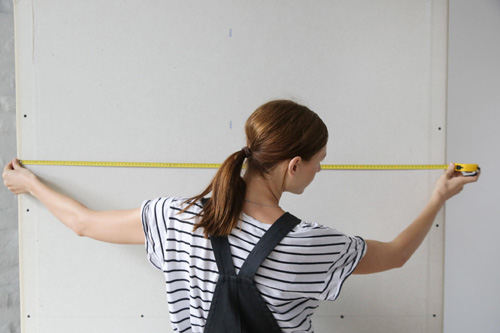 Q: How can I get help designing my ClosetMaid storage system?
A: Visit the 'Request a Design' page on our website and fill out all of the relevant dimensions along with your contact details.
Alternatively you can email sketches or floor plans to designteam@organisemyhome.com

Q: What information do you need to complete my design?
A: Our Design Team will require the following information:
Dimensions of each wall

Height of ceiling (if uneven height, sketch is required, especially if sloping)

If sloping ceiling, need the highest point and lowest point of ceiling (This can be shown in the sketch.)

Obstacles such as windows, doors, access hatches, light switches, picture rails etc (exact position and dimensions)

Storage requirements (long hang, short hang, drawers, shelves, shoes, etc.)



Q: Can someone visit my house to measure, then create a design for me?
A: Unfortunately not. You'll need to submit all of the relevant dimensions through the online form or by emailing designteam@organisemyhome.com

Q: I have more than one area that I would like to have designed. Do I have to submit design request for each one individually?
A: Yes, the design request submitted online is good for one area only. Each space should have one request submitted online.

Q: Is ClosetMaid just for wardrobes?
A: No! You can request designs for storage in linen/airing cupboards, garages, laundry rooms, mudrooms and more.

Q: I submitted a request online, when will I receive my designs?
A: We aim to respond within two business days upon receipt of complete requirements and dimensions. The completed designs will be sent to the registered email address of the design request submitted online.
Note: During peaks of design requests, the two day turnaround may be extended depending on the volume.

Q: It's been more than two days and I have not received the design I requested. Why not?
A: Possible reasons why you have not yet received your designs:
Our team sent you an email with a few questions about your requirements, obstacles or dimensions but we have not received your response yet.

Your email address could have been spelled incorrectly in your initial request.

Check your spam/junk folder. Make sure to add our email address to your safe sender list.

We did not receive your design request. (Our online form is not compatible with some internet browsers).
If you need more help please email designteam@organisemyhome.com or call 01622 870 050

Q: What will I receive after I've submitted the design request?
A: We'll email you a set of PDF design images, which will show view(s) of your design and how it would look once installed into your space. You'll also receive plan views of the space and we recommend that you double check these after you receive them and let us know if there are any errors in the dimensions. Along with these images and plans, you will receive an email detailing the layout and the cost. Have a read through to understand exactly what has been included and don't be afraid to ask us any questions that you may have.
Q: I need to make changes to my design. How can I do this?
A: Please email or call the designer. They'll be happy to make as many changes as necessary until you are 100% satisfied with the outcome.
Q: After I receive my design, what is the next step?
A: Once you are 100% satisfied with the design we can send you a link to purchase online or you can give our sales office a call on 01622 872 006.
Q: I have ordered a ClosetMaid design but I need someone to install it for me. Do you offer this service?
A: We do have a small team of installers that cover London & the Home Counties. The cost of installation will depend on location and size of layout.

If you have specific questions that weren't answered here, email us at designteam@organisemyhome.com or call 01622 872 006

Share your ClosetMaid projects with us on social media by tagging us in your posts!
Like us on Facebook - @OrganiseMyHome
Follow us on Instagram - @organisemyhomeuk
Follow us on Twitter - @organisemyhome