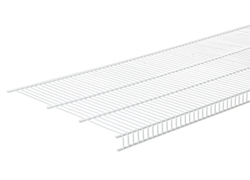 Select the depth and length of your shelving to suit your available space.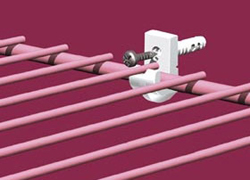 Select wall clips to attach shelving to back wall of your storage area. One clip is required at each end of the shelf, and no more than every 30.5cm/ 12" apart.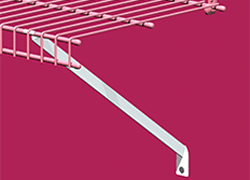 Add side wall brackets, shelf support brackets or shelf support poles to support the ends and mid points of the shelving.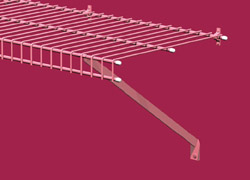 Add end caps and shelf liners to complete your shelving system.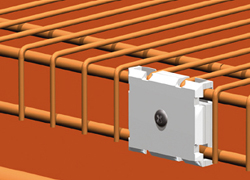 Join shelving together with specialty hardware or find brackets to use with angled walls.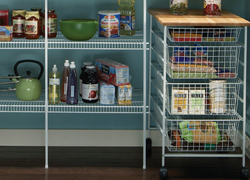 Find compatible and wall mounted accessories to complete your custom storage solution.