How Many Of You Are Standard?
1 August 2017 | Sally
... We're not trying to be your mum and convince you that "you're special", but really - how many of you have are standard?
How many people have a "standard size" or "standard shape" space or even "standard requirements" for your storage?
There is a much higher percentage of people that might like our standard packages, but will need a tweak to the design to better suit their space or needs, and that's OK because our custom design service is FREE!
Yep, FREE.
Send us in the dimensions of your space, and let us know what you're using it for (is it the next Carrie Bradshaw closet? Or perhaps a Nigella influenced pantry?) and our talented team will make your storage dreams come true.
A common misconception of our custom design service is that we only design complicated or difficult spaces.
NOT TRUE.
However simple your space, we're happy to help and get you the solution you need to make the most of your storage space.
Read more to find out how Patricia got on with our custom design service...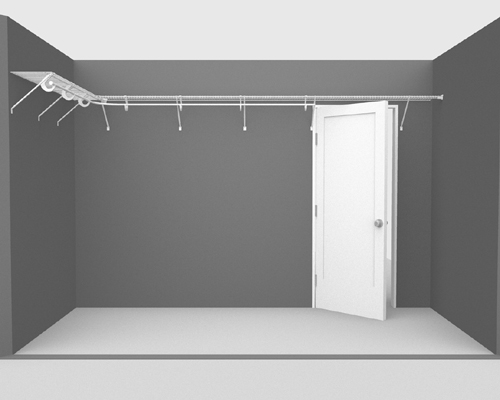 "I would just like to say this is an absolutely fantastic product. Since selling my wardrobes and buying ClosetMaid shelving, life is so much better.I have created a walk in wardrobe & its just like my own shop. I can see all my clothes and there's lots of shelf space too. Not only practical but looks fantastic too. Could not go back to wardrobes again."
Ready to take the plunge with your own custom design?
Click here and fill out our custom design form today to get a quote and see how we can help you!