Wednesday, 8 November 2017 | Hannah Young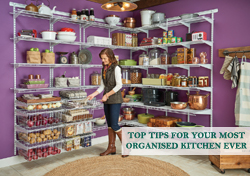 Here are some great tips for a pre-Christmas kitchen detox and organise to help prepare for the festive season ahead.
As 'The Minimalists' say: The easiest way to organize your stuff is to get rid of most of it!
So as you're whipping your kitchen into shape, cull as you go; you'll have less stuff to clean, break or tidy and more time for cooking and baking.
2 Comments
Monday, 21 November 2016 |
Sally

The ClosetMaid range is very diverse and we're pleased to offer multiple size/ finish and fixing options to suit your budget and space!
However, with all this choice, it can sometimes be daunting to select the system that will work best for you.
Here we have made a comparison between our Regular Fix & ShelfTrack fixing methods to help you narrow down your choices!
Tuesday, 26 July 2016 | Sally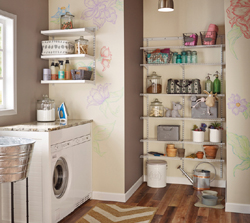 This week receive 15% off the latest package on offer!
It's our Pantry/ Kitchen package layout #2, but who says you can only use it in the Kitchen...?
Wednesday, 20 July 2016 | Sally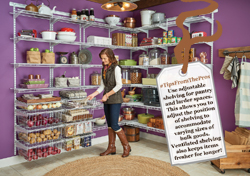 ClosetMaid ventilated wire shelving is the ideal solution for us in pantries and larders.
Team it with the adjustable ShelfTrack mounting system and you have a winning combination!
Thursday, 23 June 2016 | Sally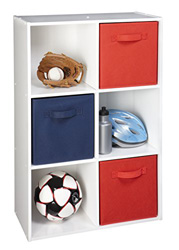 Until June 30th, receive a 15% discount when ordering a ClosetMaid Cubeicals 6 Cube organiser and 6 fabric drawers!
Create storage for toys, clothes, books and other "stuff" with our handy cube storage range.
6 Cube organisers available in White, Espresso, Alder & Dark Cherry.
All fabric drawers are available as part of the promotion this week, so why not try some of our new colours!