Tuesday, 5 February 2019 | Sally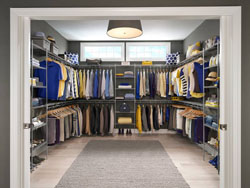 Closets and wardrobes come in all different sizes, shapes and styles. However, to stay clutter-free and harmonious, there are a few features that every closet needs. We've put together the five elements that every perfectly organised closet should have.
Tuesday, 29 January 2019 | Sally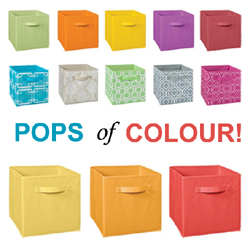 Fabric drawers are the easiest and quickest way to organise, but did you know we offer a whole range of different styles? With so many different kinds, there's sure to be one that's perfect for your home's unique style.
Tuesday, 22 January 2019 | Sally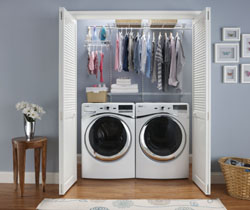 No matter how often or how long you've been doing laundry, there are always things to learn and different methods regarding proper clothing care. Here's a list of our top five tips to help make your wardrobe last longer:
6 Comments
Friday, 9 November 2018 |
Sally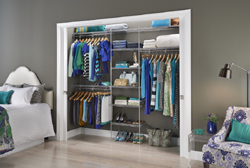 Its National Organising Week (NOW), which means Britains experts and professionals are on a mission to get the nation motivated to make the most of your space, time and belongings! We have invited a guest blogger from APDO (Association of Professional Declutterers & Organisers) to write for us and share their tips and ideas on how to help get you and your home organised!
Thursday, 17 May 2018 | Amanda Manson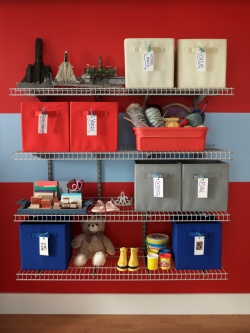 Keeping the spaces that you don't actually 'live' in can be harder than you think! Garages, sheds or outside storage units are often overlooked when it comes to organising effectively; it's too easy to throw in the stuff that 'might be useful someday' into those black holes!
Believe me, over the course of time your clutter will build up no end and it could end up being a bit of a struggle to reach those things you now need which are blocked by other items!
So - where to start? Well, once you've pulled out and decluttered what you have and are left with the things that you truly do need, you need to work out how to store them.