Tuesday, 12 July 2016 | Sally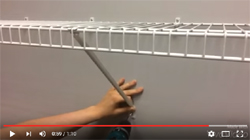 In our latest YouTube video, we show you how to correctly install ClosetMaid's Shelf Support Brackets.
These angled wall brackets are for use with the regular fix mounting system, but they often cause DIY'ers a headache. So we show you how it's done here!
Friday, 29 April 2016 | Sally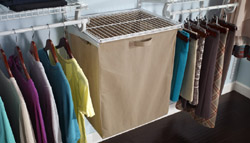 Why not add a Laundry Hamper to your ShelfTrack closet and hide it all away?
Thursday, 14 April 2016 | Sally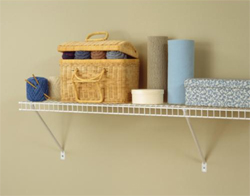 *Review* - "Installed in a Utility Room to clear a cluttered worktop of items we need easy access to. Easy to install and does the job perfectly." Thank you to Mr. Cross who left us this review about our Pre Pack Shelf Kit! Have a requirement for some shelving? Take a look here:
Friday, 1 April 2016 | Sally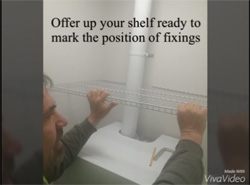 See how easy it is to install our regular fix shelving, even when there is an obstacle to contend with in this short step by step video!
Sunday, 6 March 2016 | Sally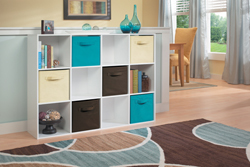 The ClosetMaid Cubeicals range is a versatile and simple way of adding functional storage around your home.
The 12 cube organiser can be used horizontally or vertically to suit your available space, and fabric drawers can be added to introduce colour or match with your current decor.
You can also purchase two or more organisers in varying sizes to stack and create a solution thats right for your home!