Monday, 22 August 2016 | Sally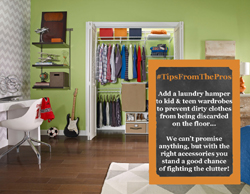 Adding a laundry hamper to your closet, or your teens wardrobe can be a great way to help combat the clutter in a bedroom!
Simply incorporate a hamper or laundry basket into the design of your wardrobe, to encourage users to throw their dirty laundry in the hamper instead of the floor or end of the bed! It will also help save space in your bedroom by placing the hamper inside your wardrobe/ closet.
Sunday, 14 August 2016 | Sally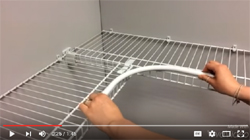 This video tutorial provides a quick guide on how to correctly install a SuperSlide corner hanger bar. We hope it helps those that choose to DIY!
Tuesday, 2 August 2016 | Sally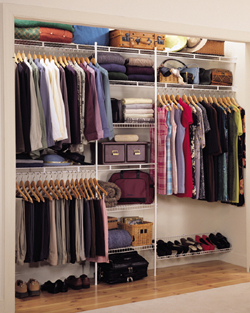 Kit Of The Week between today and Tuesday 9th of August is our Shelf & Rod Package #9.
Order in a size to suit you and receive 15% off at the checkout.
Tuesday, 26 July 2016 | Sally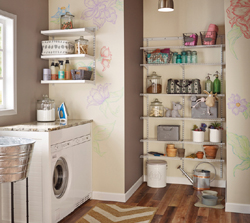 This week receive 15% off the latest package on offer!
It's our Pantry/ Kitchen package layout #2, but who says you can only use it in the Kitchen...?
Friday, 15 July 2016 | Sally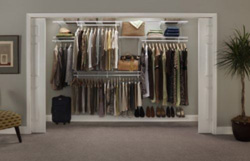 It's back! Our latest Kit Of The Week offer is this fantastic Organiser Kit, offering storage space for both clothes, and shoes in spaces up to 3.05m/ 10' wide!