Thursday, 17 May 2018 | Amanda Manson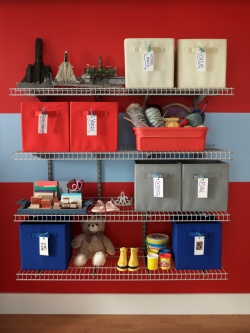 Keeping the spaces that you don't actually 'live' in can be harder than you think! Garages, sheds or outside storage units are often overlooked when it comes to organising effectively; it's too easy to throw in the stuff that 'might be useful someday' into those black holes!
Believe me, over the course of time your clutter will build up no end and it could end up being a bit of a struggle to reach those things you now need which are blocked by other items!
So - where to start? Well, once you've pulled out and decluttered what you have and are left with the things that you truly do need, you need to work out how to store them.
Tuesday, 17 October 2017 | Sally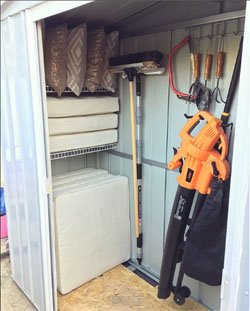 For any of you that follow Mrs. Rackley, you'll know that her home is just organisation GOALS!
Her Instagram perfect house is always so neat and tidy, and we were thrilled to be able to help her organise her new garden shed.
To get her look and inspiration for your next storage project read on...
Monday, 21 November 2016 | Sally

The ClosetMaid range is very diverse and we're pleased to offer multiple size/ finish and fixing options to suit your budget and space!
However, with all this choice, it can sometimes be daunting to select the system that will work best for you.
Here we have made a comparison between our Regular Fix & ShelfTrack fixing methods to help you narrow down your choices!
Friday, 1 April 2016 | Sally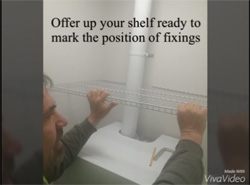 See how easy it is to install our regular fix shelving, even when there is an obstacle to contend with in this short step by step video!
Wednesday, 9 March 2016 | Sally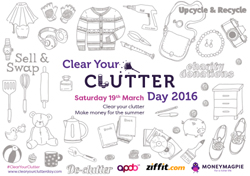 Could you use an excuse to declutter this Spring? If you're having trouble getting motivated to make a start then why not use Clear Your Clutter Day as the perfect catalyst?