8 November 2017 | Hannah Young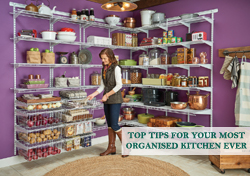 Here are some great tips for a pre-Christmas kitchen detox and organise to help prepare for the festive season ahead.
As 'The Minimalists' say: The easiest way to organize your stuff is to get rid of most of it!
So as you're whipping your kitchen into shape, cull as you go; you'll have less stuff to clean, break or tidy and more time for cooking and baking.
6 November 2017 | Sue Darby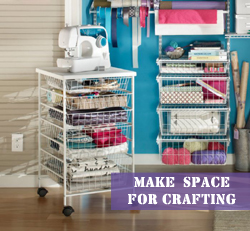 If you love crafting you're not alone.  Whether it's scrapbooking, making cards or jewellery, these hobbies have grown in recent years - but modern living challenges us to squeeze every inch of useful space from our homes.
Few of us are lucky enough to have a dedicated craft room, but that doesn't mean a gloriously organised space for creativity is out of reach.
1 August 2017 | Sally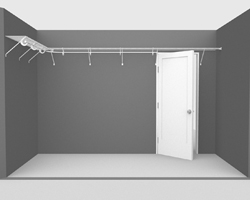 ... We're not trying to be your mum and convince you that "you're special", but really - how many of you have are standard?
How many people have a "standard size" or "standard shape" space or even "standard requirements" for your storage?
There is a much higher percentage of people that might like our standard packages, but will need a tweak to the design to better suit their space or needs, and that's OK because our custom design service is FREE!
Yep, FREE.
Send us in the dimensions of your space, and let us know what you're using it for (is it the next Carrie Bradshaw closet? Or perhaps a Nigella influenced pantry?) and our talented team will make your storage dreams come true.
A common misconception of our custom design service is that we only design complicated or difficult spaces.
NOT TRUE.
However simple your space, we're happy to help and get you the solution you need to make the most of your storage space.
Read more to find out how Patricia got on with our custom design service...
21 November 2016 | Sally

The ClosetMaid range is very diverse and we're pleased to offer multiple size/ finish and fixing options to suit your budget and space!
However, with all this choice, it can sometimes be daunting to select the system that will work best for you.
Here we have made a comparison between our Regular Fix & ShelfTrack fixing methods to help you narrow down your choices!
7 November 2016 | Sally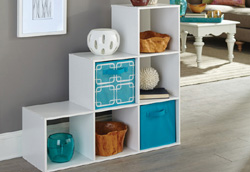 NOW is a great time to get organised with APDO UK and ClosetMaid!
From 7th - 13th November, we're celebrating National Organising Week with a special discount just for you!
10% off the entire ClosetMaid Cubeicals range to kick start your organising and decluttering plans!